YOUR CART IS EMPTY
Tax included and shipping calculated at checkout
perfume family
CITRUS FRAGRANCE FAMILY
With millions of perfumes worldwide, and a broad Clive Christian perfume portfolio of highly complex perfumes it is no exaggeration to say that the world of fragrances is diverse, vast and incredibly complex.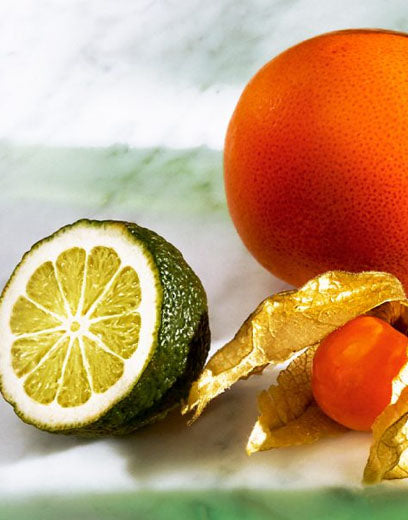 CITRUS FRAGRANCE FAMILY

When in doubt, the best way to navigate the different types of perfumes is to understand the fragrance families or fragrance 'parent groups'. These are groupings of perfumes that hold commonality in the type of raw materials used to create a principal scent characteristic. These fragrance families consist of: Floral, Woody, Oriental, Fougere, Chypre, Gourmand, Fruity and the focus of this guide, Citrus.

A citrus perfume is characterized by its zesty and fresh notes that are desired for the spring/summer months or warmer, sunnier climates.

Some fruits that are often found within this category are; clementine, grapefruit, lemons as well as citrusy raw materials such as lemongrass, verbena and bergamot.

They provide a refreshing and effervescent top note that tickles the nose with pleasure and brings an air of optimism and an easy elegance to the wearer.

When citrus notes are melded with scents belonging to other fragrance families, the dynamic nature and character of the perfume transforms, creating 'sub families'. Once you understand the complexity of perfume families, it becomes a lot easier to navigate towards your next perfect perfume.

Summer has made its arrival, and to many a refreshing citrus perfume may be the closest answer for a getaway to brighter, warmer and fresher climates. We have therefore gathered a selection of our most loved scents featuring some of the most popular types of citrus perfumes.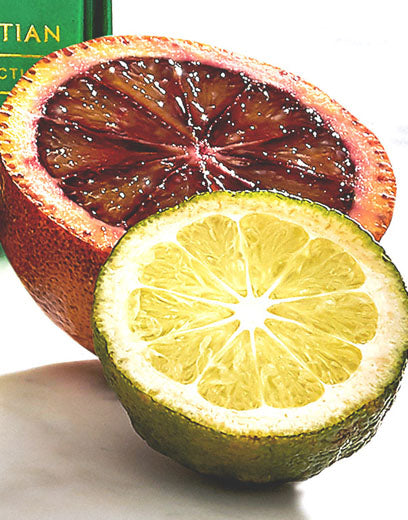 CITRUS ORIENTAL
Citrus Oriental is an opulent fragrance family for the wearer that wants a zingy and refreshing scent, balanced with a warmer and spicier base of rich and oriental ingredients, like amber or balsamic notes, it is a unique sub family of citrus fragrance.
For example, when composed within a symphony of oriental notes, the beautiful balance of the bright and zesty citrus is met with warmth and spice, creating a rich cocktail that enlivens yet comforts the senses.
This vibrant and beguiling perfume envelops the wearer in a blend of zesty Bergamot and spicy notes of clove and ginger with fresh basil subtly delving into the hidden depths of a bold aromatic Cypress sculpted heart. Complex and unique, this perfume is a bright and powerful olfactory composition, suitable for both men and women.
CITRUS WOODY
Citrus Woody fragrances create an exotic but refreshing infusion, as found in Clive Christians all-time citrusy fragrance favourite,
1872 Masculine Edition
. This symphony begins with the citrusy yet woody top note of Petitgrain, taken from the peel, fruit and bark of the bitter orange tree, amalgamated with a variety of pressed citrus fruits, peach and aromatic enlivening lavender; balancing the fruitiness and tartness of the citrus.
A herbal and spicey edge is then brought to this opening top note with a rosemary, black pepper and nutmeg blend, strengthening its complexity blending seamlessly into the heart notes.
The bold herbaceous punch of Clary Sage, heralds the military strategy of Emperor Nero who used this scent to energise his troops.
Clary Sage is infused with Jasmine, Neroli and musk to give vitality and strength. The perfume deepens in its descent finding comfort in the base notes of the familiar English forests with arboreal notes of Cedarwood and
Sandalwood
with a touch of floral Freesia.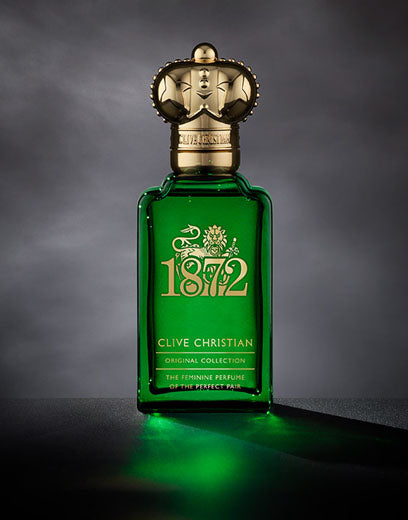 CITRUS FLORAL
Another citrusy favourite from the house of Clive Christian, is the cult classic
1872 Feminine
, a beautiful Citrus Floral.
A perfection of complementary notes begins with a fragrant and zesty Bergamot top note, of which the oils are distilled from a hundred Bergamot Oranges. Cascades of sunlight are released and flow through a sugary elixir of pineapple and blueberry that open this beautiful perfume.
Sinking deeper into the fragrance you meet the Rose de Mai heart note. A floral treasure, blooming only in the month of May it requires 170 flowers to make just a single drop.
This heart note is enhanced with a heady mix of Osmanthus, Jasmine, Purple Violet, Freesia, Orchid and Lily of the Valley. Lastly rounding out this citrusy fragrance, the woody and musky base notes of
Patchouli
– evoking England's pastoral heritage.