YOUR CART IS EMPTY
Tax included and shipping calculated at checkout
perfume family
HOW TO CHOOSE
THE PERFECT WINTER PERFUME
When it comes to choosing perfume, our surroundings, mood and the season all influence our fragrance choices and as we step into the cooler months, we often find ourselves longing for the warmth that is reminiscent of summer.

A winter scent can help to brighten your mood and bring a little magic to your everyday as notes of sensual spices, sweet vanillas and rich woody aromas compliment darker and frostier days. To help you pick your perfect perfume companion this winter, Clive Christian has selected a few winter favourites that will be sure to add a touch of magic, whether that's for yourself or as a gift to your nearest and dearest.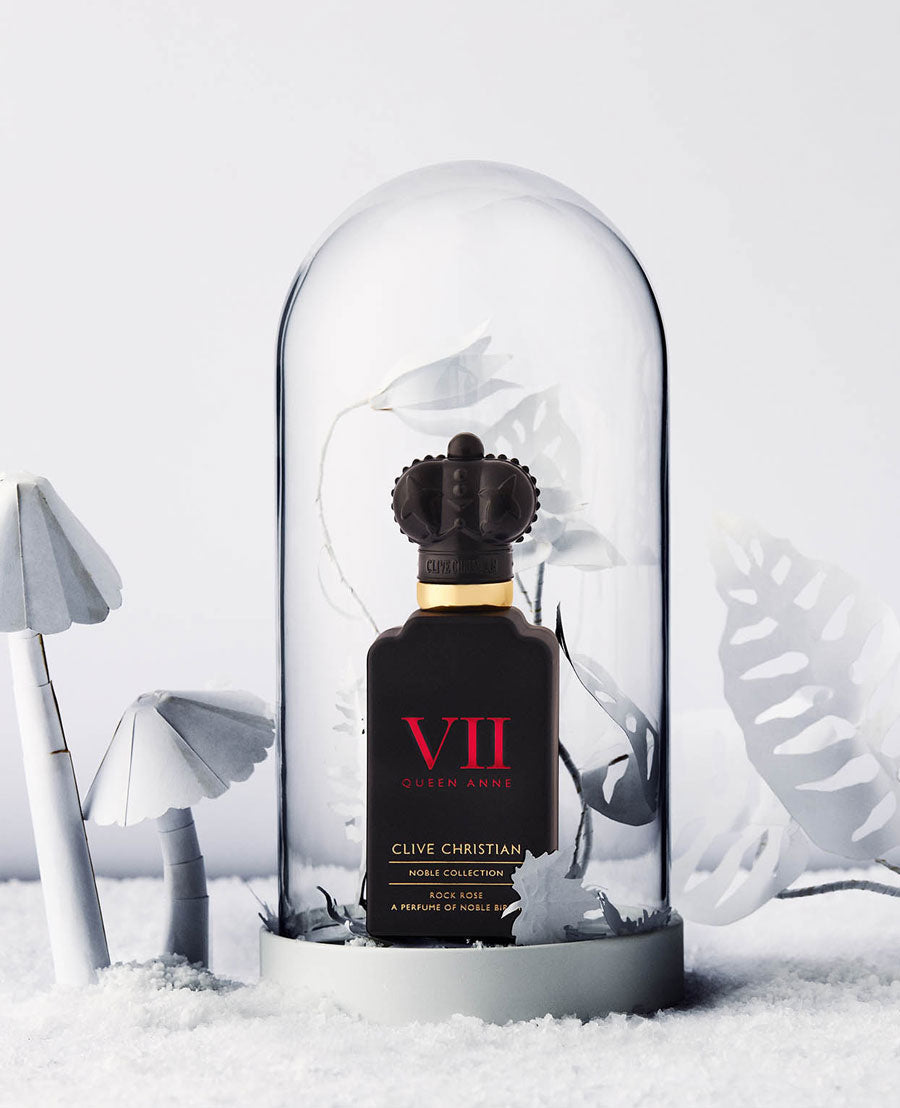 TYPES OF WINTER PERFUMES
Finding your perfect winter perfume can be somewhat of a challenge as it is important to make sure you choose the correct scent profile. Every perfume creates and evokes a slightly different mood and atmosphere and so you need to think carefully about where and how you wish to wear your scent. Perhaps you plan on taking brisk countryside walks or instead wish to dazzle at gatherings – or even a perfume that will do both? Whatever you decide the occasion to be there a few things to consider that can make choosing slightly easier. Try our fragrance finder to narrow down your choices and discover a whole new world of perfume delight.
IF THERE IS ONE THING THAT CAN MAKE EVEN THE COLDEST OF DAYS FEEL BRIGHTER, IT'S THE SCENT OF A BEAUTIFULLY, LUXURIOUS PERFUME.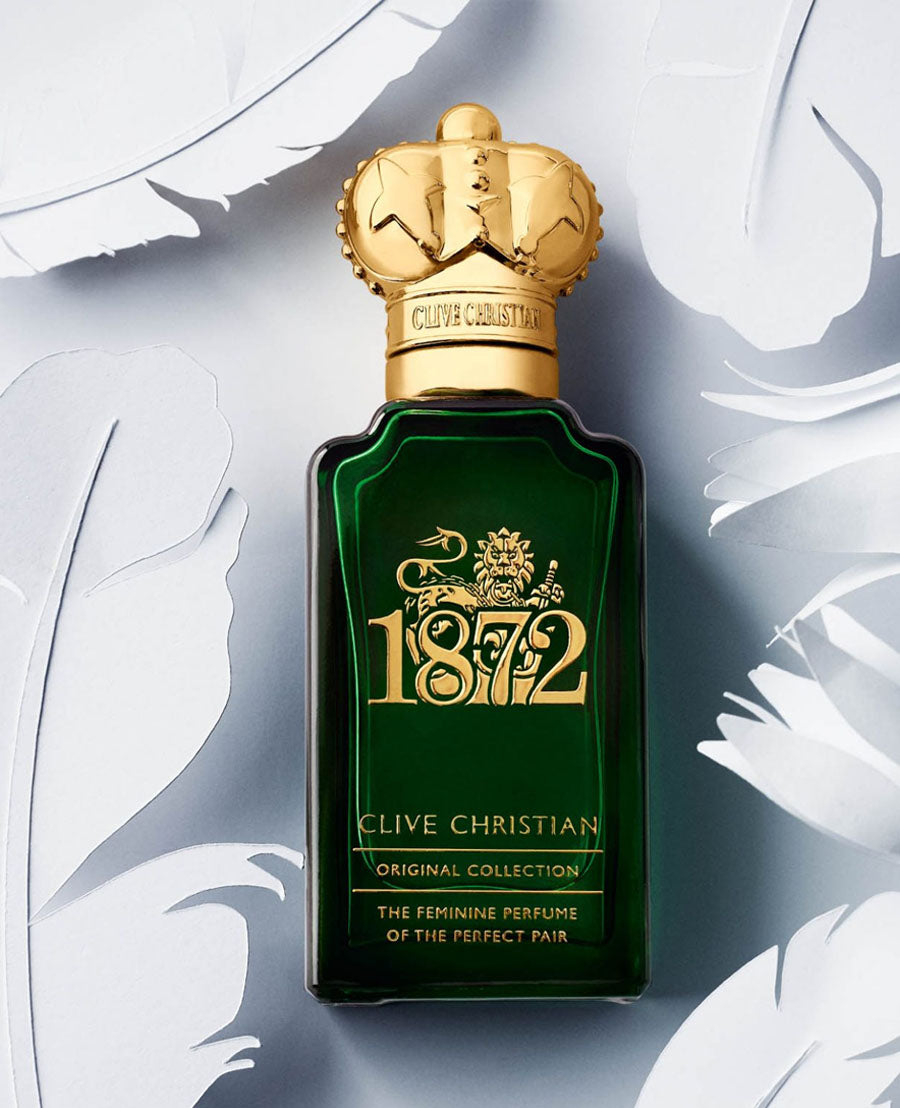 A SCENT FOR EVERY SEASON
If there is one thing that can make even the coldest of days feel brighter, it's the scent of a beautifully, luxurious perfume. Often thought of as the invisible accessory that will complete every outfit, perfume and scents have the power to transport us to another world and can remind us of memories for years to come.
As the temperature drops and the nights draw in you want to become encapsulated by a warming aroma that lingers throughout your day, and it is important you have a scent to hand for every season. In summer you may find yourself reaching for bright florals and fresh citruses but for winter, scents should be richer and offer a sense of comfort and joy that is able to linger on your favourite sweater.
During winter months scents tend to become more difficult to detect and can often become lost in the layers of clothing that we bundle ourselves up in. Whilst hot weather intensifies a fragrances notes, cooler temperatures make it difficult for fragrances to evaporate as scent molecules move slower in cool air. With this in mind it is important to opt for a perfume that is deeper and more complex with a higher concentration during winter to ensure that your perfume continues to dazzle with you throughout the party season. Unlike other fragrances, all our luxurious scents contain a high concentration of perfume oil, between 20 – 25%, to ensure that they linger on the skin and leave a lasting impression throughout all your winter plans.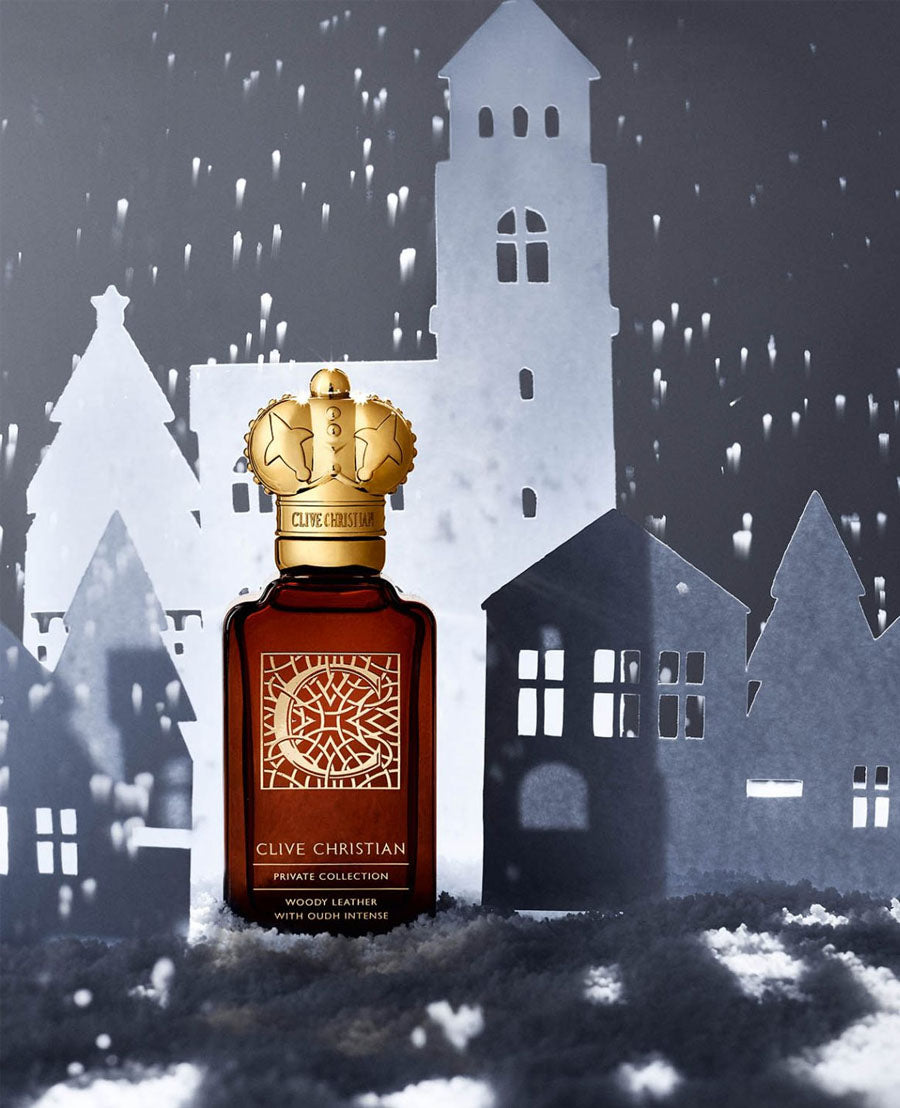 WINTER FAVOURITES
As temperatures drop it is time to put away your overly fruity and floral summer scents and instead opt for something heavier that is warm and spicy. A winter perfume should feel comforting to wear and will make even the darkest of mornings a little easier as you spritz on your luxurious perfume. We recommend picking a perfume with strong base notes as these are the richest elements that will lie underneath and linger on your skin for the longest – woodyor musk scents are delightfully cosy and indulgent.
Woody scents are often a firm favourite for the cooler months as they are rich and opulent and have a slight freshness that is reminiscent of walking amongst a snowy forest. With a 20% concentration C Woody Leather is a deep, woody oriental that leaves a seductive smokiness on the skin thanks to its fusion of saffron and tobacco. Mandarin brings a sweet, festive freshness that brightens to ensure you stand out amongst the dancing crowds this season for all the right reasons.
If you are looking for something truly special to celebrate the festive season with, our No.1 Masculine and Feminine are a decadent perfume pair filled with magic and allure. Sourced and composed using the rarest, more precious ingredients from around the world these two perfumes are sucre to pack a punch and leave an everlasting aroma wherever you go. No.1 Feminine is a floral oriental with top notes of Mirabella plum and bergamot which sensually unravel to reveal sultry jasmine. No.1 Masculine is a classic oriental that is understated yet distinctive: filled with base notes of precious 50-year-old sandalwood, powdery musk and vetiver this perfume is rich and warming.

To discover other perfumes that are perfect for the cooler weather explore our selection of winter perfumes that have been chosen to ensure you garner compliments all season long.