YOUR CART IS EMPTY
Tax included and shipping calculated at checkout
perfume family
THE SCENT OF LAVENDER
Delicate, smooth and clean, lavender is an ingredient often found in the world of perfumery and has over the most recent years become very versatile in the palette of a master perfumer.
With its multifaceted character, lavender either offers a clean green edge to an aromatic herbal heart or enhances warmer and spicy ingredients with a smooth sensuality when combined with other
perfume notes
.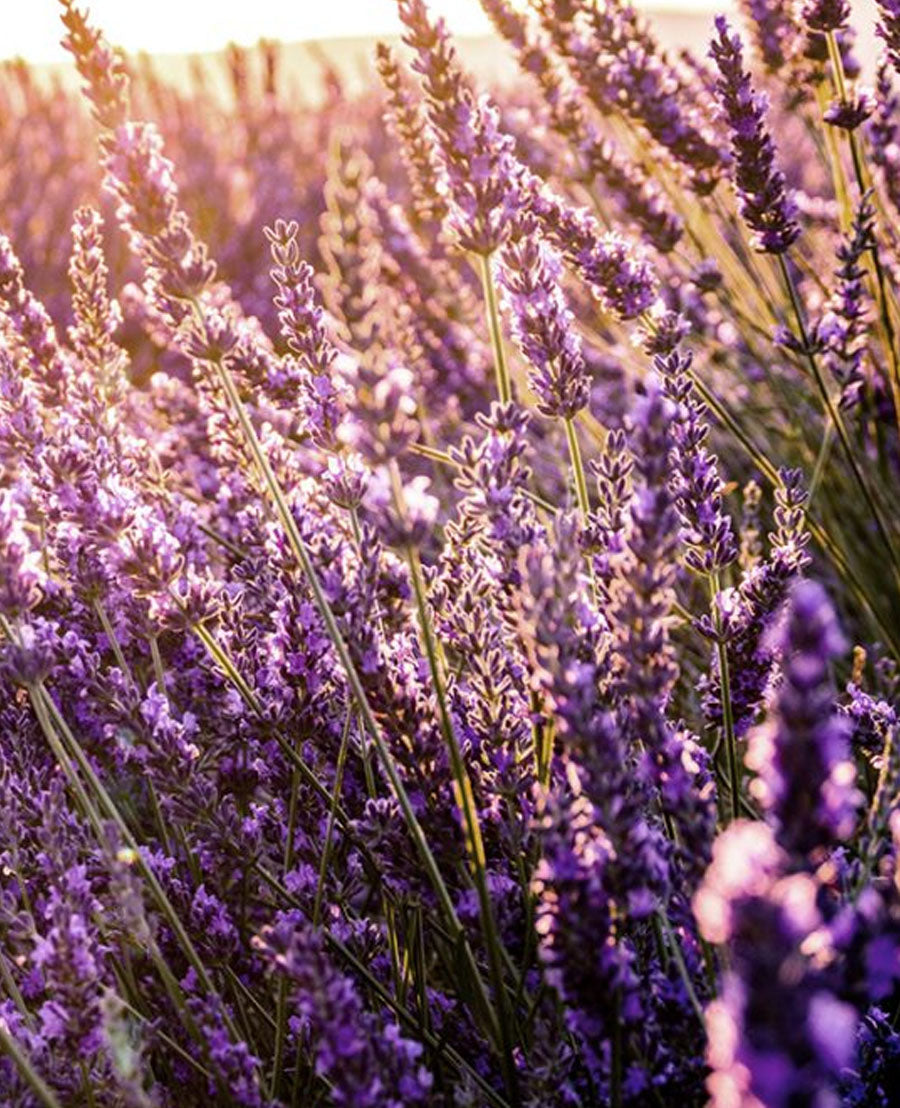 Lavender has been part of our daily lives for centuries, widely used by ancient civilisations for both cosmetic and medicinal purposes. Ancient Egyptians used it to produce healing ointments, perfume and embalming, while the Romans used it to scent their baths.

In fact, the name lavender comes from the Latin word "lavare" which means "to wash".
In perfume history, lavender has for a long time been considered as a rather "masculine scent" due to the dawn of advertisement, which depicted it as a scent for men. In addition, lavender as a perfume ingredient has for years mainly lived inside the Fougere perfume family. However, what isn't so commonly known is that this scent was in fact originally made for women, being one of the most popular notes to wear in 1882 and at this very time was worn solely by women.
Beautiful lavender is a flowering plant and part of the mint family. The fragrant lavender scent is contained in its oil, which is extracted by the steam distillation of the flowers.

The quality of the oil can vary hugely based on factors such as the type of lavender, climate, soil and altitude – with only the finest harvests chosen for Clive Christian's range.
Clive Christian uses British Lavender, which is among the utmost exquisite and exclusive lavender types in the world, and also among the types that are the most fragrant.

Historically, lavender has been grown commercially in Britain for its precious perfumed oil for centuries and is renowned for its quality.

Today, lavender is fast becoming a true unisex ingredient in the world of perfumery. All Clive Christian perfumes are unisex; and this clean and delicate ingredient in particular has the power to give any scent a complex an exquisite trail, making a truly unique scent the wearer, whether male or female.
TODAY, LAVENDER IS FAST BECOMING A TRUE UNISEX INGREDIENT IN THE WORLD OF PERFUMERY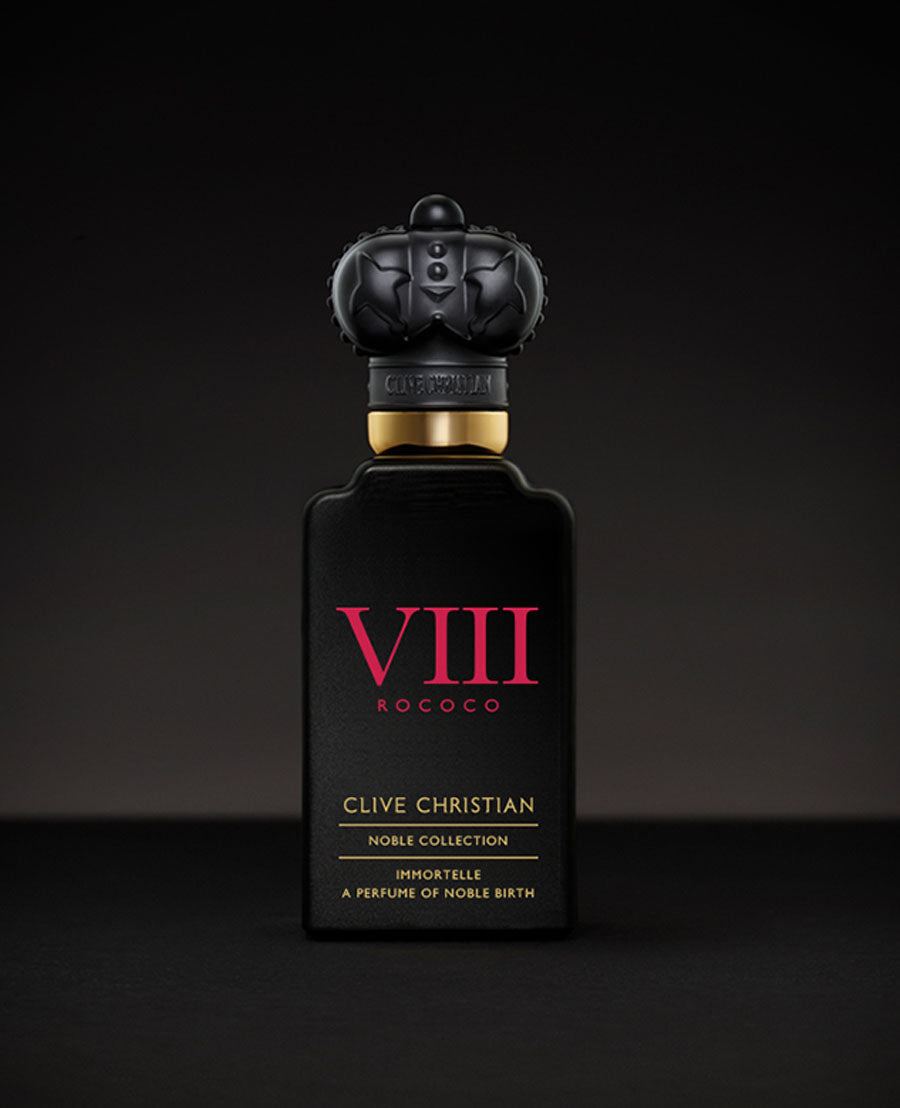 Lavender can be found in one of the most loved Clive Christian perfumes, Rock Rose from the Noble Collection. The powerfully fragrant Rock Rose is a modern interpretation of a classic leather fougere, with a complex and intriguing blend. A refreshing top of bergamot and black pepper provides an intensely awakening first impression, whilst delicate Lavender is unravelled in the heart. Combined with sharp and edgy clary sage and a spicy base of saffron, Rock Rose becomes a fresh and balanced perfume adored by both men and women all over the world.
Another scent from the renowned Noble Collection where you will find the exquisite properties of Lavender is Rococo Immortelle, a scent made for a true perfume connoisseur. Balancing soft and deep, with light emerging from its depths, beautiful Lavender is blended with the everlasting Immortelle flower in the perfume's heart. A playful yet intriguing perfume, perfect for someone looking for something truly unique.
If you are looking for a fresh green scent, then the timeless classic 1872 Masculine from our Original Collection would be a perfect choice. A fragrance reminiscent of the quintessential British countryside, this citrus woody offers a refreshing opening of petitgrain and lavender, enhanced with clary sage, freesia and mysterious cedarwood.
If you're looking for something truly cool, clean and crisp, V Amber Fougere is the scent for you. This perfume dances from note to note, alive with fiery kicks of pepper, bergamot, lavender and frankincense, brimming with sensual warmth composed in an energetic amber fougere scent.