YOUR CART IS EMPTY
Tax included and shipping calculated at checkout
Immortalised in 1886. Reimagined for a new era.
INTRODUCING
CROWN COLLECTION
This fall, Clive Christian is delighted to introduce the Crown Collection, a brand new perfume collection in honour of the perfume house's unique and prestigious perfume history spanning nearly two hundred years. Celebrating Clive Christian Perfume's foundations in the Crown Perfumery Company, the new Crown Collection from Clive Christian Perfume will bring to life archive and historic scents, reimagined for the modern day perfume connoisseur.

Searching through the Crown Perfumery Company archives Clive Christian Perfume has researched some of the most infamous scents from this revolutionary British perfume house; loved by the aristocracy, politicians, artists and actors of the Victorian era and beyond. New versions of archives most outstanding scents will be reinvented from the 1800s formulations, transforming them into new works of art, created with the Clive Christian traditions of concentration, complexity and a dedication to using the finest ingredients.

New fragrances inspired by the archives will be bought back to life, reinventing timeless fragrances that shook the world of perfume as far back as 1872. Prepare to delve into royal perfume history, reimagined for a new era.

Crown Collection perfumes will be launched individually to pay tribute to the heritage of the brand and the perfumes.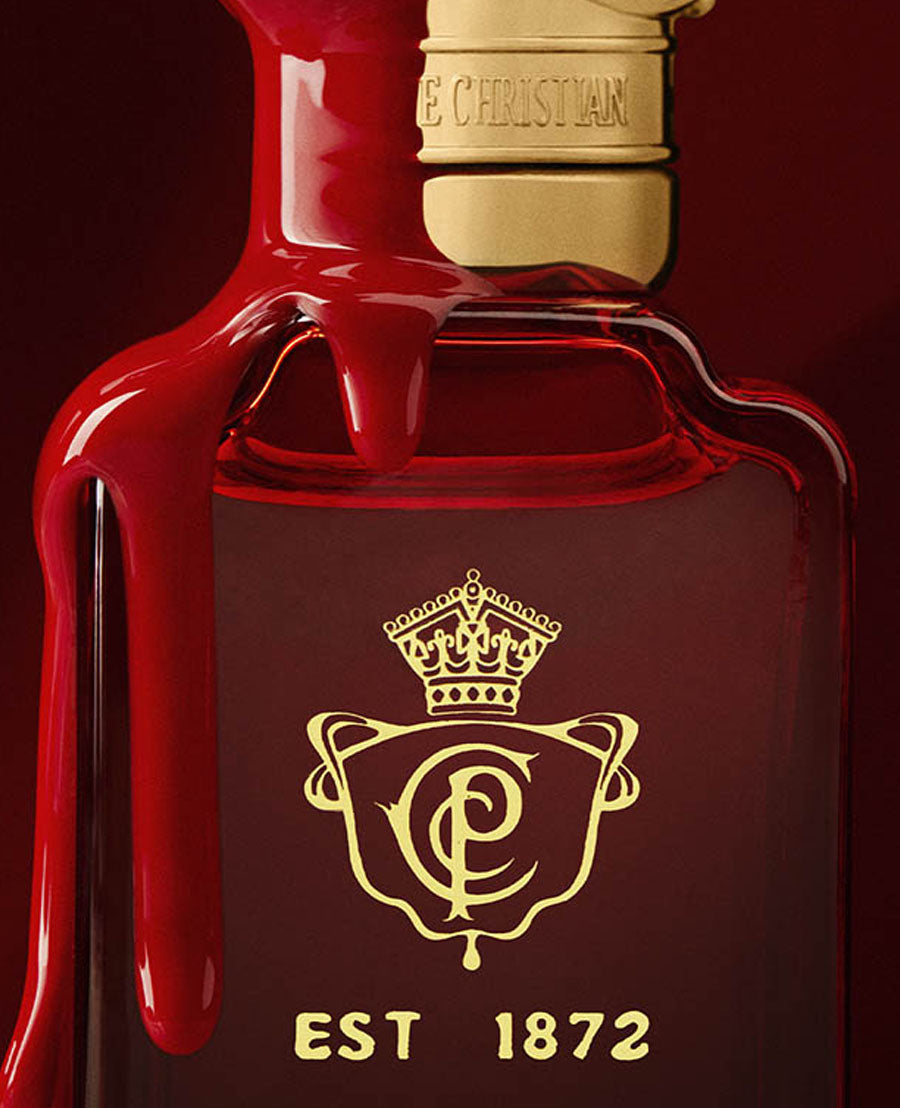 CRAB APPLE BLOSSOM, A PERFUME LOVERS DREAM
Arguably one of the most famous of Crown Perfumery products this delicate perfume was first created in 1886. The original scent was inspired by the blossoming crab apple tree that grew outside the Crown Perfumery founder's home in Kensington, London. William Sparks Thompson through his Crown Perfumery Company was the first to capture this unique ingredient's illusive scent. First launched in 1886 by 1894, over half a million bottles were sold annually.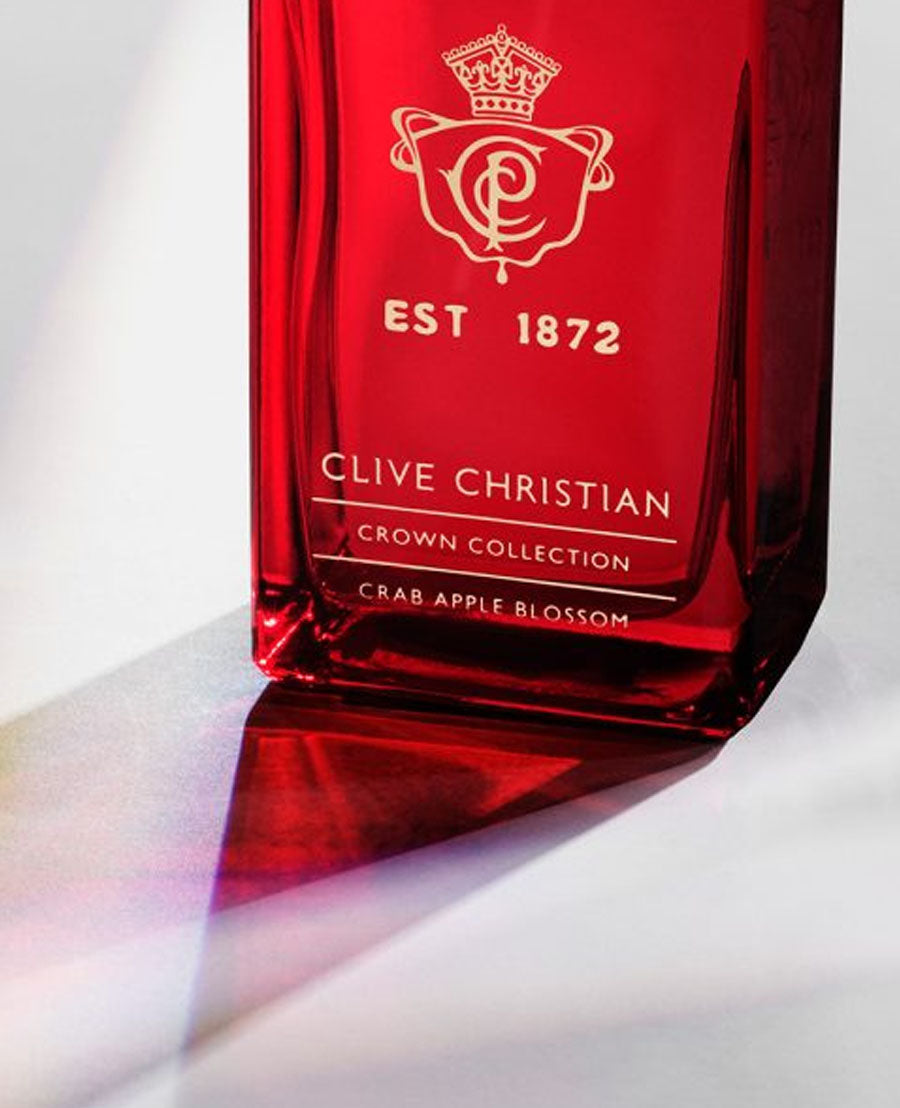 A NEW OLFACTORY JOURNEY FOR CLIVE CHRISTIAN
This year, Clive Christian reinvents this iconic scent into a Citrus Aquatic fragrance, marking a new olfactory direction for the perfume house. Exploring 151 ingredients selected among the finest and most rare sources and a concentration of 25%, Crab Apple Blossom takes the wearer on a journey through reinvented royal perfume history, marking the epitome of haute perfumery.
New Crab Apple Blossom contains the signature spring flower Apple Blossom, used for the very first time in a Clive Christian fragrance. An exquisite ingredient which provides a mesmerising smell like a delicate kiss of spring for an uplifting first impression. For an energising and zesty opening, the precious flower is combined with sparkling top notes of Marine Bergamot, a reviving take on the bitter orange tree with just a hint of salty aquatic- very rare ingredient in the world of perfumery.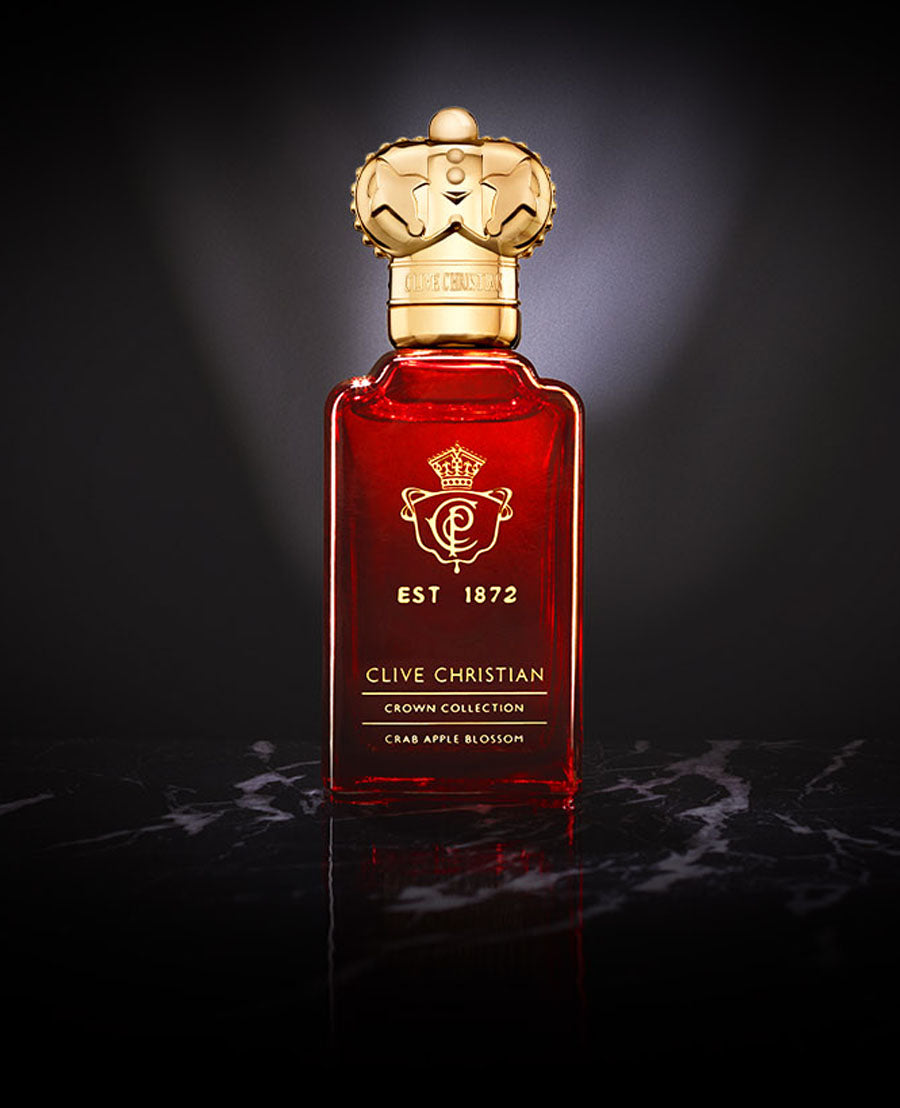 The heart of the scent bursts with a floral fruity character, beautifully combined with the citrusy freshness from the top. Green rhubarb adds a fresh bittersweet note, like a step into a quintessentially English garden. Both sour and sweet, this brightening ingredient is harmonised by Mojito Fusion, for a modern expression of sugar and fresh mint.
A sophisticated but powerful base is enhanced by creamy sandalwood, a sumptuous ingredient used in many of the Clive Christian perfumes. Although sandalwood is common in the world of perfumery, Clive Christian only uses 50 year old aged sandalwood, as part of our dedication to using the finest ingredients in the world. Enriched by aromatic driftwood, the base of Crab Apple Blossom forms a fresh, energising citrusy yet soft scent. Aromatic driftwood has the unique ability to provide a salty and aquatically feel even in the base. Combined with musk, this olfactory composition will bring out the oceanic wood, making this scent reminiscent of rolling sea waves.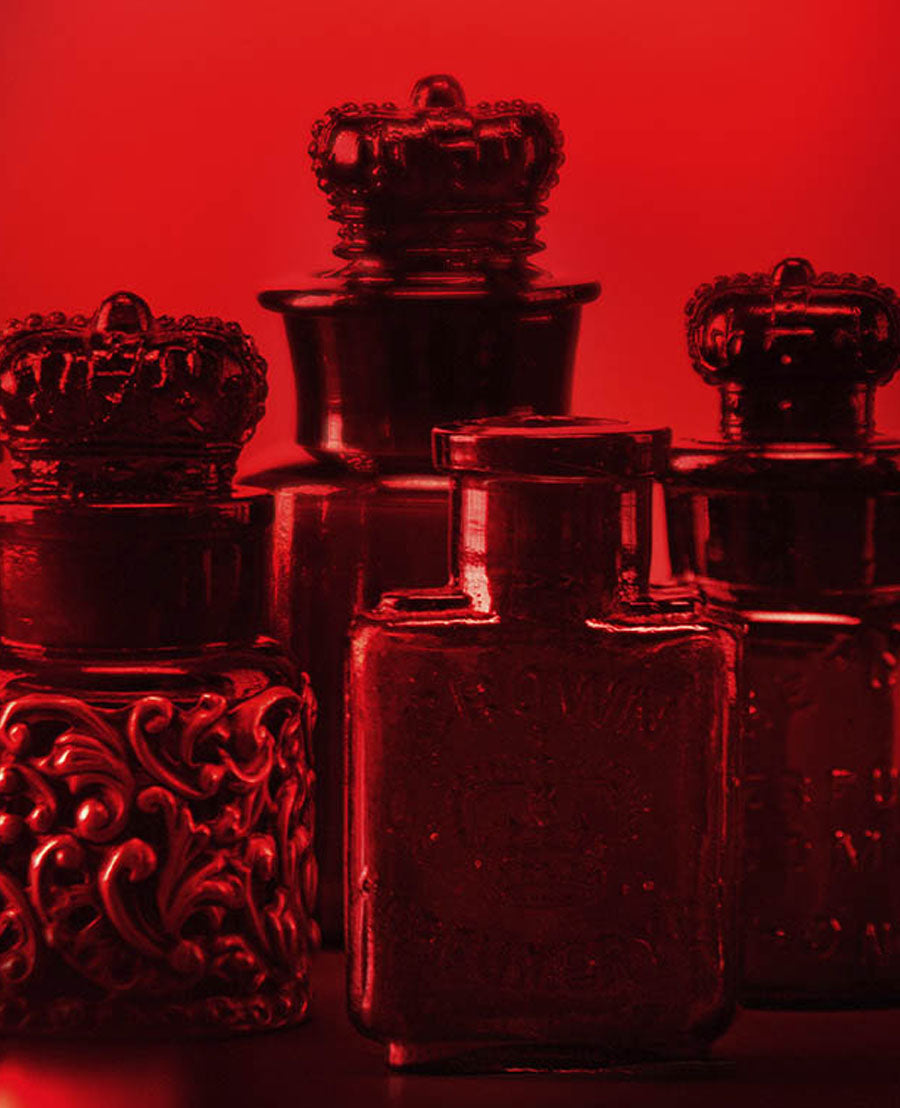 A VIBRANT LOOK, CELEBRATING BRITISH ROYALITY
A striking red jewel has been created for a regal and British finish reflecting the perfume houses origins. The presentation case explains the unique history, with an archive image hidden for discovery beneath each bottle. The symbol for this new collection is none other than the delicate motif of the Crown Perfumery Company, a symbol guarded by the perfume house as a sign of excellence and perfume quality. As with all Clive Christian perfumes each bottle is topped with our signature crown stopper, a sign of perfume prestige since 1872.