YOUR CART IS EMPTY
Tax included and shipping calculated at checkout
perfume family
BRINGING TO LIFE
THE ORIGINAL COLLECTION
The Clive Christian Original Collection explores the very essence of what true perfumery should be – the epitome of luxury as these perfumes have been loved globally since 1999. These perfumes were a part of the inaugural debut from Clive Christian Perfumes as it was taken over by Clive Christian OBE himself where he aimed to bring to life the art of perfumery. Celebrating the finest of ingredients and exploring depth and complexity, the Original Collection honours the unmistakable integrity of creativity, craftsmanship and unique heritage.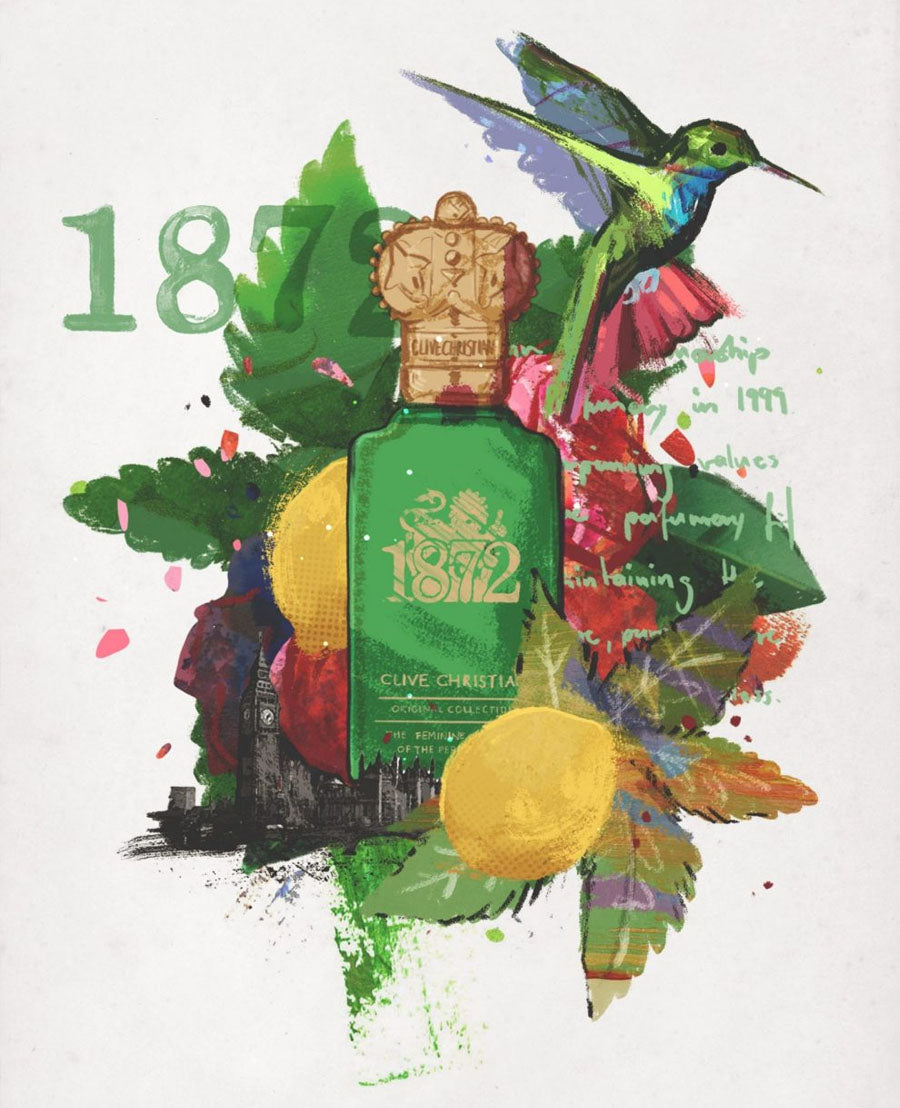 1872 FEMININE EDITION
Beautifully fresh and charming, 1872 Feminine is a delightful floral and citrus perfume that encapsulates the wearer in a cloud of bergamot and patchouli. One of the rarest ingredients in nature, the precious Rose de Mai, sits in the heart of this perfume giving a decadent flourish.
The emerald, green colour of the glass reflects the original bottles of the Crown Perfumery Company – the perfect tribute for a perfume that celebrates the year the crown was granted by Queen Victoria to adorn each perfume, still seen on every glass bottle today.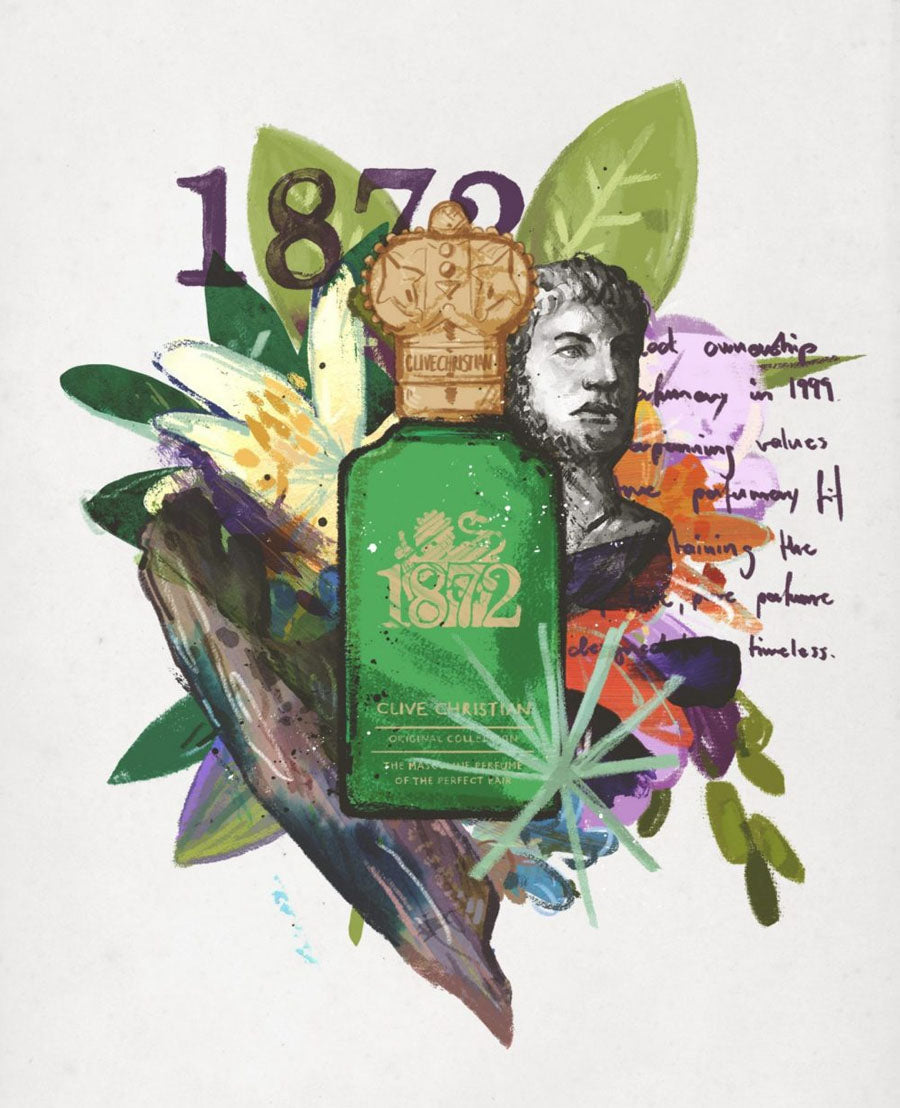 1872 MASCULINE EDITION
A bright citrus and woody perfume that is filled with herbaceous aromas of invigorating clary sage and petitgrain. Bound to ignite joy into your everyday 1872 Masculine is filled with earthy and fresh green resins whilst cedarwood and black pepper add a touch of mystery and richness for an invigorating perfumed aroma.
Much like the feminine edition of this perfume pair, the emerald green is a mark of the original bottles from The Crown Perfumery. Queen Victoria recognised the brands contribution to British excellence and the two perfumes titled 1872 are a brand signature that have evolved with Clive Christians history.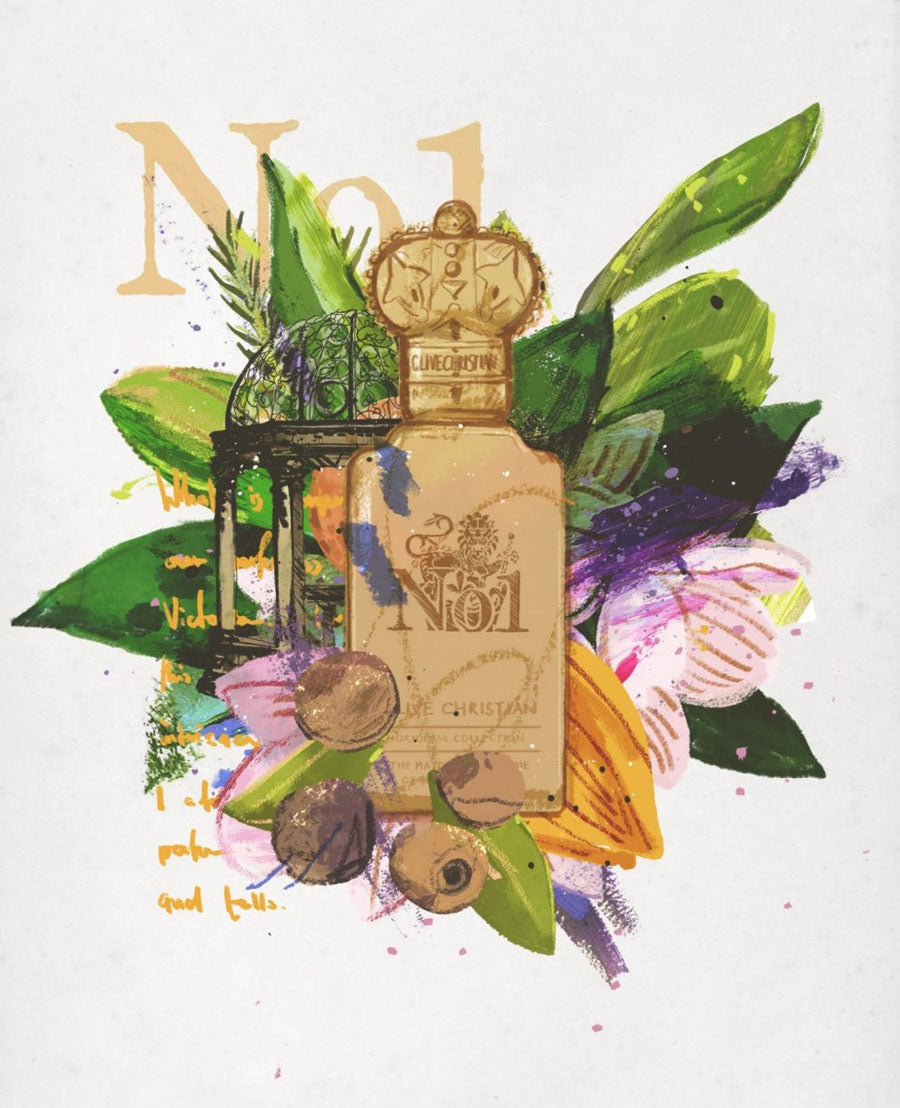 NO1 FEMININE EDITION
The No.1 pair of perfumes are as the name suggests crafted using the finest ingredients, creating a perfume pair that is truly worthy of its name. Capturing some of the rarest perfumery ingredients and combining these to create two perfumes, this pair perfectly embodies the founding pillars of creativity, craftsmanship and complexity.
Created using the finest of ingredients our No.1 Feminine perfume is an opulent burst of perfume that radiates warmth. A floral oriental with fruity top notes of mirabelle plum, white peach and bergamot that unravel to reveal a heart blooming with rose.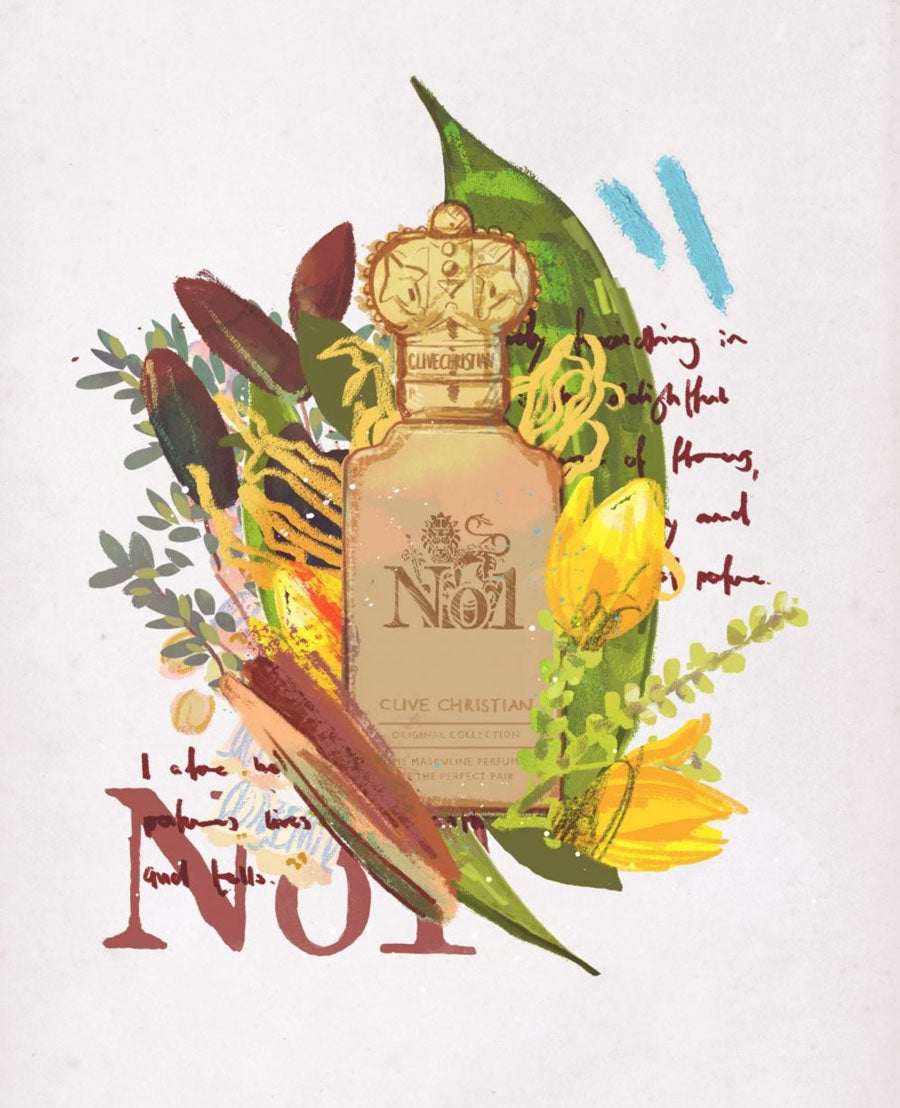 NO.1 MASCULINE EDITION
Exploring 222 ingredients that have been selected amongst the finest and rarest in the world of perfumery, No.1 Masculine takes you on a decadent journey around the world. A celebration of opulence, this perfume is a masterful blend of pimento and sparkling lime in the top notes, a heart of florals and spices with a base of vetiver and tonka bean. An impeccably smooth 50-year-old aged sandalwood is the signature flourish in this daring perfume.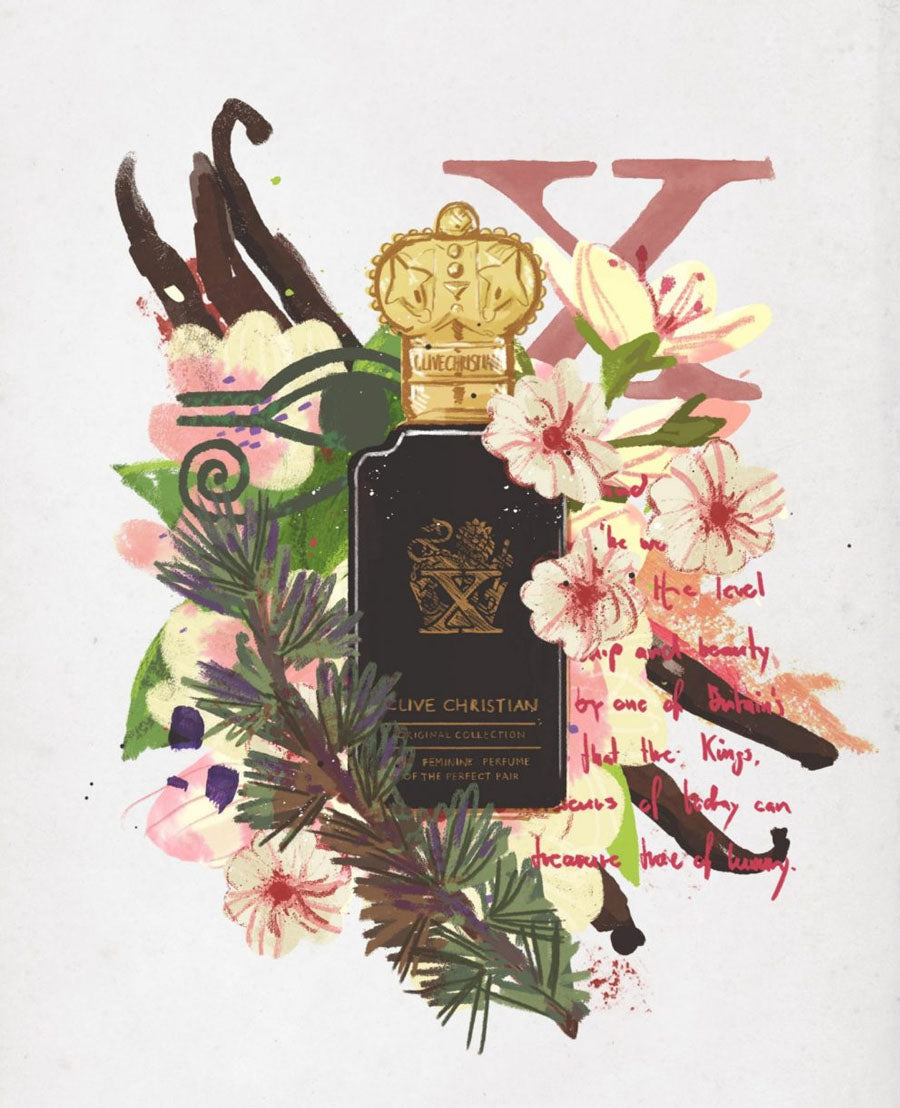 X FEMININE EDITION
The sensual X pair of perfumes captures a love story and harnesses the power of mother nature, celebrating natures beautiful aphrodisiacs in perfumed form.
X Feminine is an exotic floral chypre that captures the seductive notes of Egyptian Jasmine and combines this with a seductive base of cashmere musk for a rich aroma that tells the tale of the heady passion between Marc Antony and Cleopatra. This passion is brought to life with bright and sparkling notes of bergamot, mandarin and rhubarb – a perfumed loved affair waiting to happen.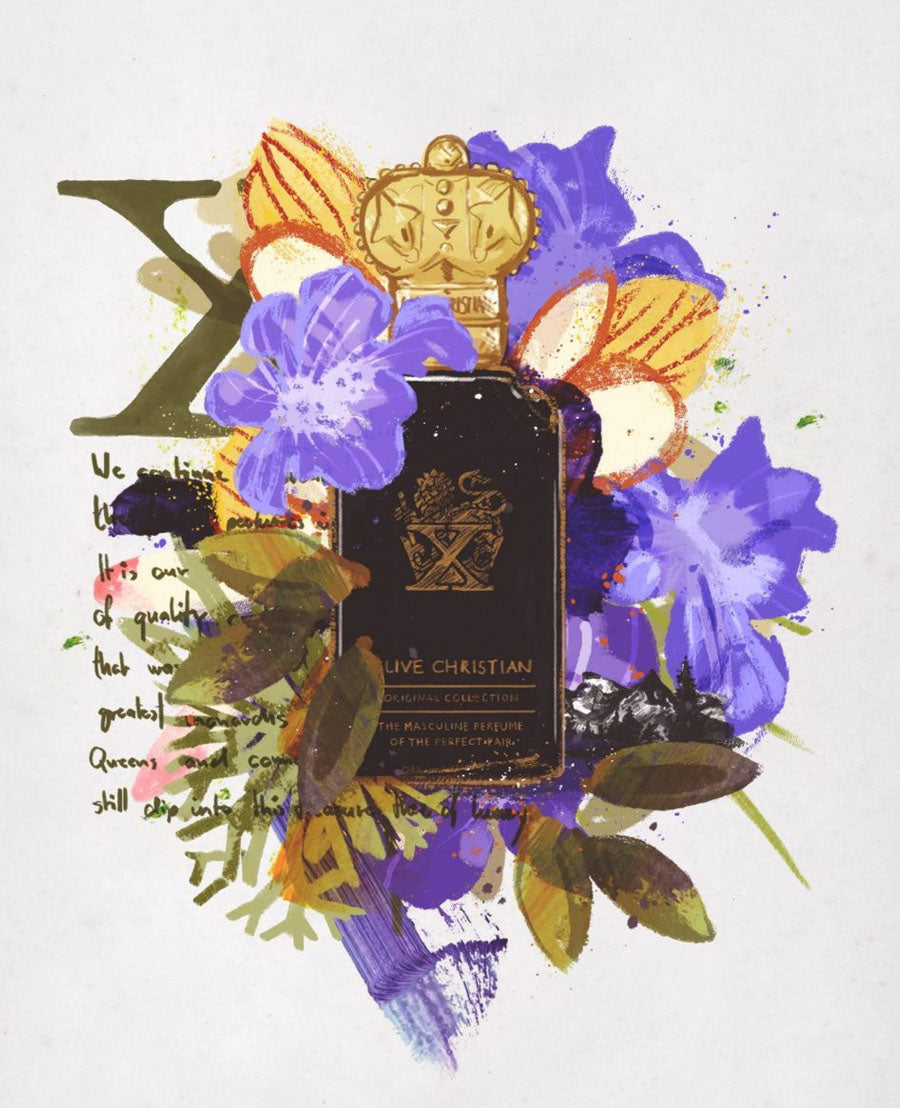 X MASCULINE EDITION
X Masculine is one of the most unique Clive Christian Perfumes as it brings to life this perfumed pair that tells the love story of Marc Antony and Cleopatra. A unique woody scent that is distinctively spicy is a bold statement of olfactory notes adored by men and women all over the world. Exotic, mysterious and sensually alluring this perfume combines cardamon, orris and oakmoss for an enticing finish.