YOUR CART IS EMPTY
Tax included and shipping calculated at checkout
perfume family
A BLOSSOMING STORY,
REFRESHING ROMANCE
This spring, Clive Christian Perfume celebrates the love story that founded the brand with the release of two limited edition perfumes of two of our most iconic fragrances, inspired by the scent of orange blossom, 1872 Mandarin & X Neroli.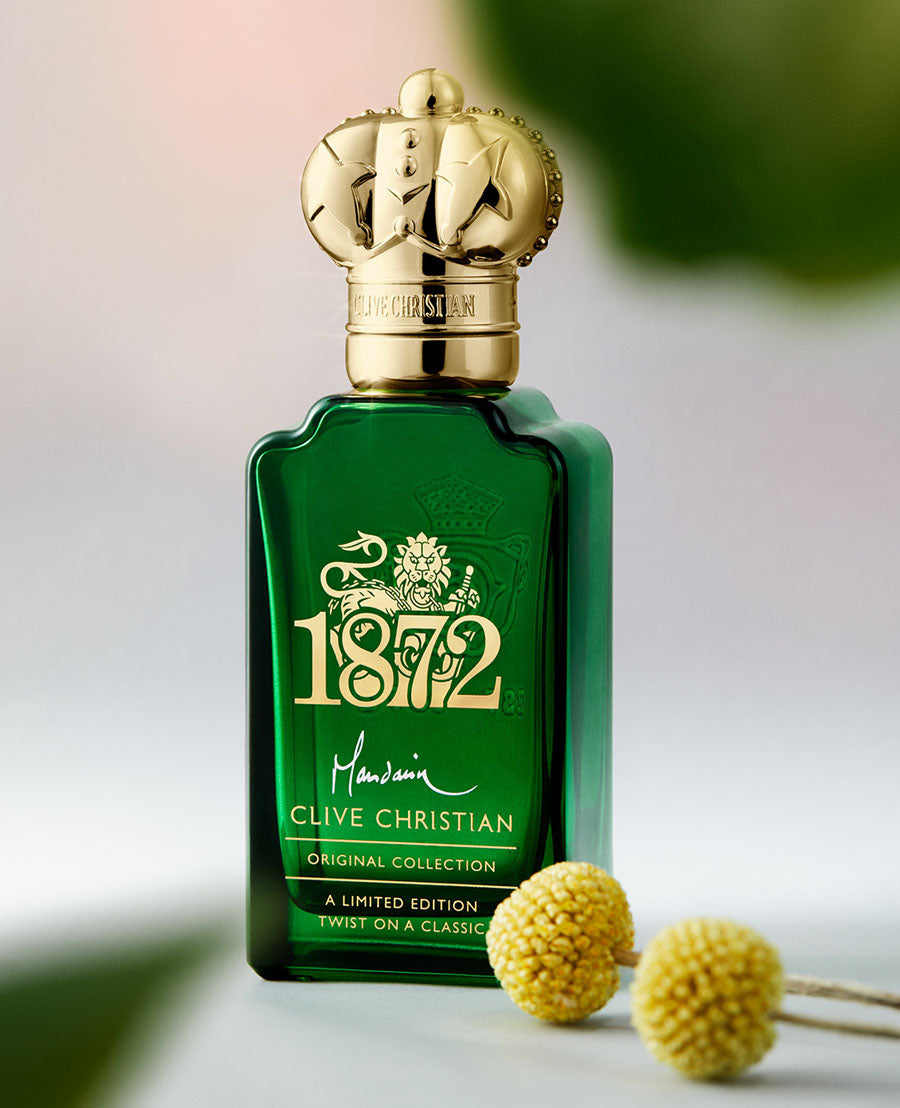 A CELEBRATION OF THE LOVE STORY THAT FOUNDED THE BRAND CLIVE CHRISTIAN
Celebrating the royal love story, which led to the gifting of the brands iconic crown cap, Clive Christian have redeveloped two brand favourite perfumes with the fresh blooms of orange blossom and its delectable fruit.
Each perfume has been expertly crafted and individually numbered, a limited quantity of each perfume is available to the symbolic amount of 1872 pieces, to celebrate the year Queen Victoria granted the Crown Perfumery Company the honour for its products to bear her crown in perpetuity from 1872 to today.
1872 MANDARIN LIMITED EDITION
Refreshed with the fragrant blossom from the Mandarin tree, 1872 Mandarin perfume is reminiscent of sunshine, beautifully contrasted with a soft and powdery heart of Violet and aromatic Juniper berry.
The unique Citrus infused base creates a long-lasting and invigorating impression paying tribute to this glorious citrus, which flowers and fruits simultaneously. This unique ingredient, made using pioneering perfume technology, allows the perfume to stay fresh and bright throughout the wearers journey.

A vibrant and energetic citrus musk, boasting a 20% perfume concentration and 149 different ingredients for unparalleled complexity and longevity on the skin.

This limited edition of our beloved 1872 takes the wearer on a journey through a summers orange grove.
REFRESHING A LOVE STORY WHICH HAS LASTED THROUGHOUT THE AGES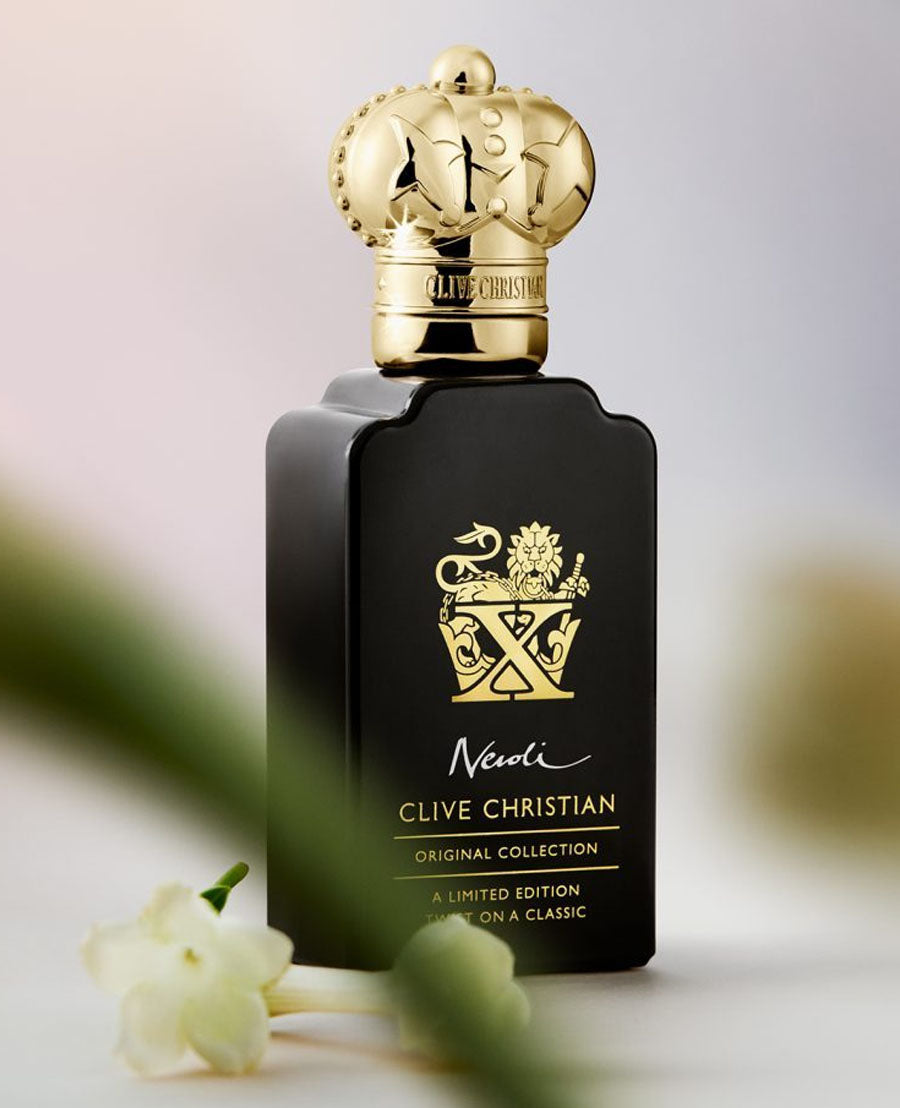 X NEROLI LIMITED EDITION
The fresh and sensual X Neroli perfume features the blossoming flower of the bitter orange tree.

The delicate Neroli blossom refreshes and lifts this perfume's heart of white florals of velvety Tuberose and blooming Jasmine; its chypre character creates an indulgent, yet subtle feeling.
Settling into a sensual base of Sandalwood, Musk and soft Cashmere fusion, this floral and fresh fragrance provides unlimited opportunities for the wearer for an incredibly versatile perfume.

Capturing impeccable notes of green florals to sweet depths through an impressive combination of 192 ingredients and a perfume concentration of 20%, this refreshing scent sings an ode to Queen Victoria's favourite perfume ingredient and a sign of true love.
Celebrating the versatility of the orange blossom and citrus fruits which have become some of the most popular ingredients in the perfume industry, these two new, exquisite perfumes will bring you on a fluid journey of quality, craftsmanship and British excellence.

Discover the new perfumes from Clive Christian today.