YOUR CART IS EMPTY
Tax included and shipping calculated at checkout
perfume family
A SCENT TO MAKE YOU PROUD
The perfect graduation memento is tasteful and timeless, and nothing says 'I'm proud of you' quite like a unique and luxurious perfume. The Clive Christian range has a collection of scents to commemorate many great life events and with the graduation season coming up, why not treat your loved one with a new signature scent?

The gift of fragrance is unlike most material gifts. The right fragrance curates a captivating experience for both the wearer and those around you. Scents are memorable and are often associated to moments in time, so having a specific graduation scent is the perfect way to landmark this milestone as you take your next step in the world and reminisce on this important day for years to come.
FRAGRANT GRADUATION GIFTS BY CLIVE CHRISTIAN PERFUME

MATSUKITA

The recently launched Matsukitais an exquisite gift that is one of a kind. Embracing the regality of this fragrance – as the latest edition to the Clive Christian Crown Collection – this scent will have your loved one feeling they are ready to embark on their next chapter.

Matsukita is a beautifully composed perfume with top notes of bergamot and pink pepper and a smokey floral heart of jasmine and mate tea. Complemented by a rich base of amber, musk and fir balsam, this fragrance celebrates an unparalleled complexity of being both elegant and sensual.


CRAB APPLE BLOSSOM

If you want them to reminisce on an unforgettable English summer graduation, then Crab Apple Blossom perfumeis the perfect choice. A bright, citrus and subtly floral scent sure to transport them back to fresh days of sunshine, full of sparks of excitement and new beginnings.

A playful and balanced scent with refreshing apple blossom, green rhubarb and lively notes of Mojito fusion, this scent is sure to delight its wearer in an intoxicating aura reminiscent of the most perfect summer's day.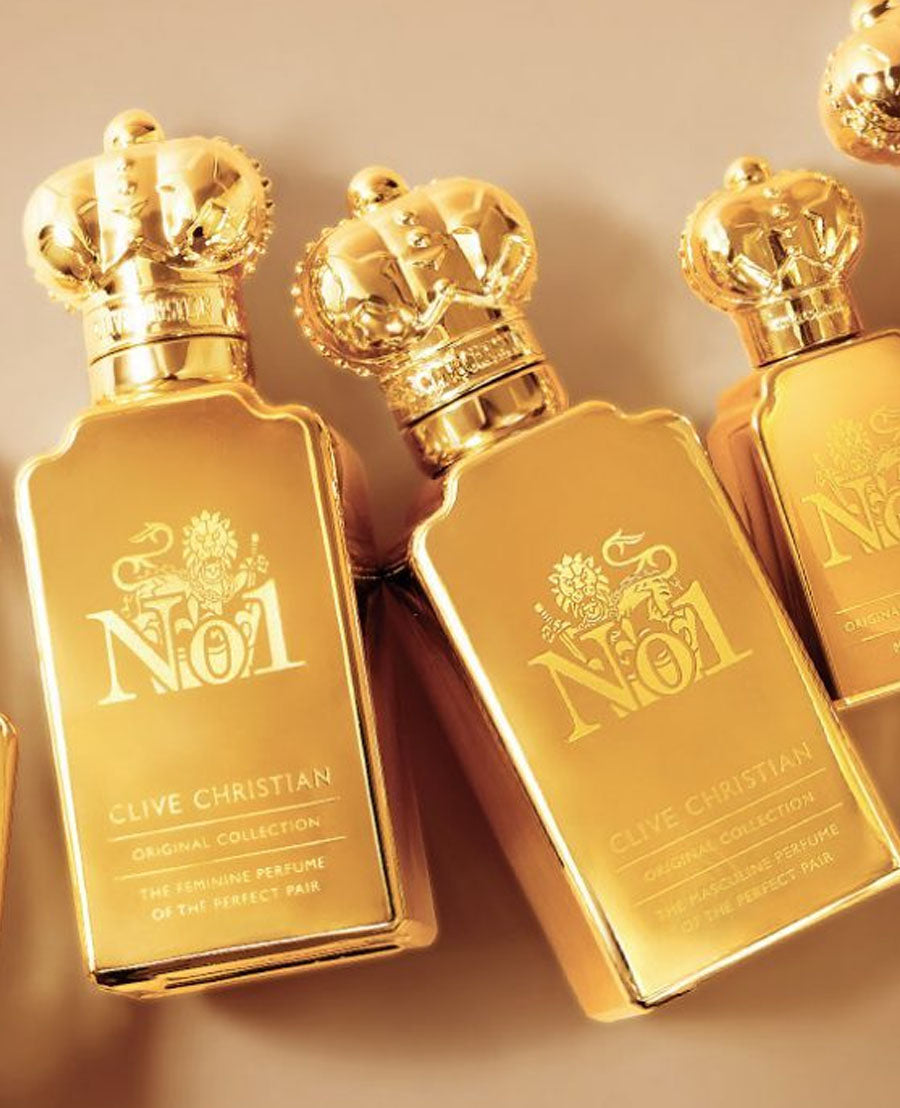 THE NO1 PERFUMES

Gift your number 1 a bottle of No1. The No1 perfumes are symbolic of love, pride and celebrations, the perfect gift to indulge your loved one on this very special occasion.

These two opulent perfumes capture some of the most precious and rarest ingredients in the world in a bottle, making these perfumes fully worthy of their name. They perfectly embody the founding pillars of creativity, craftsmanship, complexity, and provenance, which are at the heart of the Clive Christian brand. Whether you go for No1 Masculine, a woody oriental or No1 Feminine, a floral oriental, these scents are suitable for all seasons and are sure to remind you of those extra precious moments in your life. Nothing says first class honours like No1.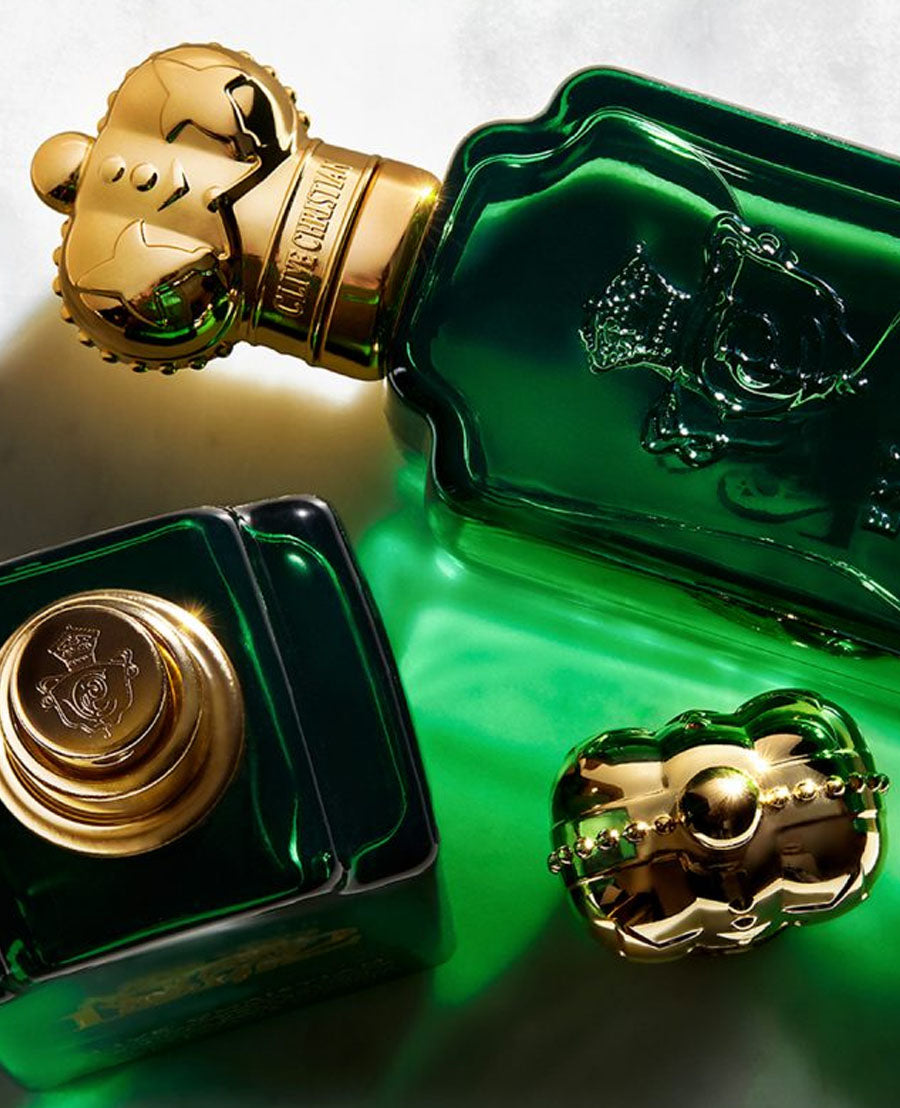 1872 MASCULINE AND FEMININE

A citrus scent is a vibrant and energetic choice when it comes to perfume, and the 1872 pair beautifully encompasses the refreshing nature of youth and excitement. Being both fresh and bold, these perfumes are among the most iconic scents of the Clive Christian house and are the utmostperfect accessory to wear on any occasion for that extra boost of confidence and wellbeing.

The masculine edition of this pair captures woody notes of cedar and sandalwood, paired with the fresh freesia flower, for a fragrance that is sure to transport you to the quintessential English countryside. Paired with herbaceous notes, sparkling petitgrain and clary sage, 1872 Masculine leaves a hint of mystery and intangible richness.

The feminine version of the pair captures floral, fruity, and citrus notes in a 20% parfum concentration for an absolute burst of joy and brilliance. Clean crisp top notes combined with an intense bouquet of Rose de Mai and Patchouli leaves a beautifully fresh and vivacious feeling on the wearer's skin.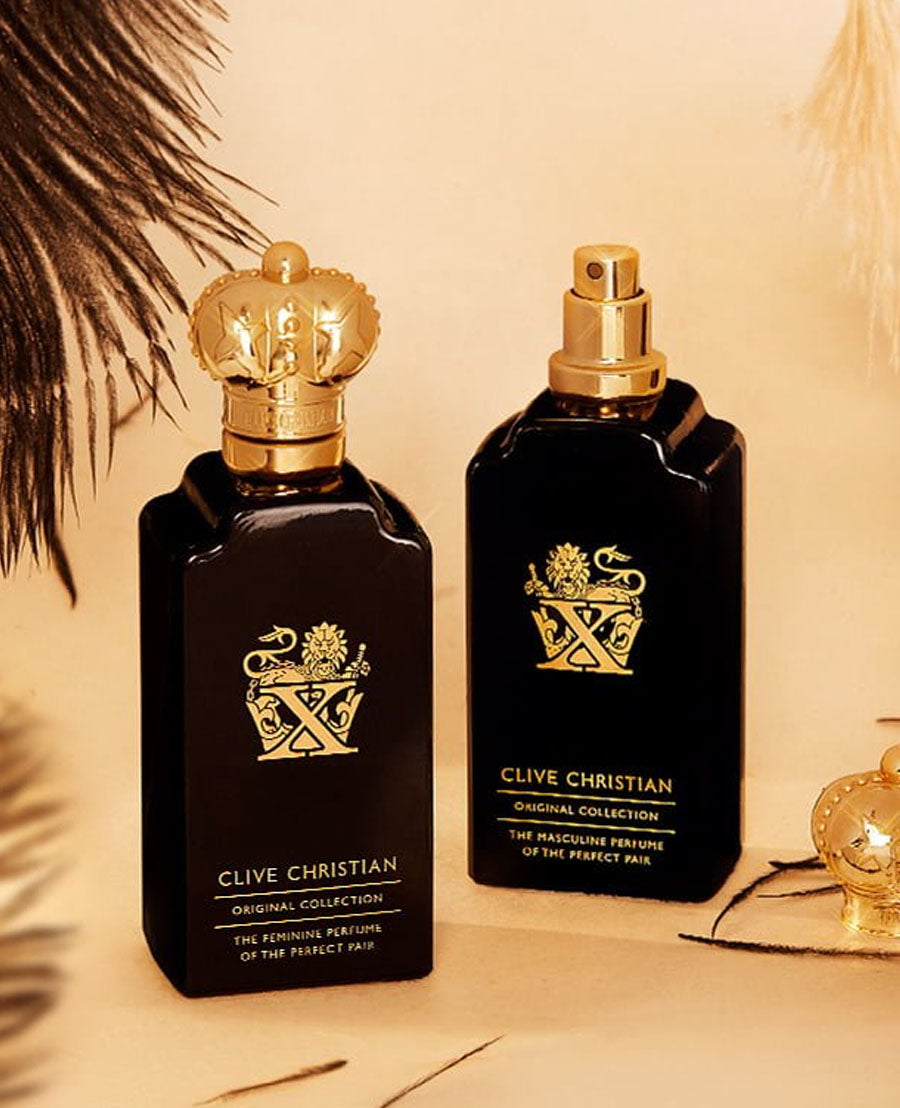 X FEMININE AND X MASCULINE

For the eager and curious, the X perfumes would be an opulent choice that is sure to impress the graduate. Both emblematic and mysterious, these fragrances are ready to embark on the journey ahead and will embrace the wearer with powerful, rich, and passionate notes.

If you are looking for something floral and sensual, X Feminine is top of the class and will stand the test of time. Timeless, classic, and elegant, this fragrance evokes strength from its heady notes of Egyptian Jasmine and Cashmere Musk.

For something bold and covetable, the gift of X Masculine represents confidence and courage, composed in a spicy and distinctive fragrance made of 178 unique ingredients. A perfume ready to conquer your next adventure with the utmost style and excellence.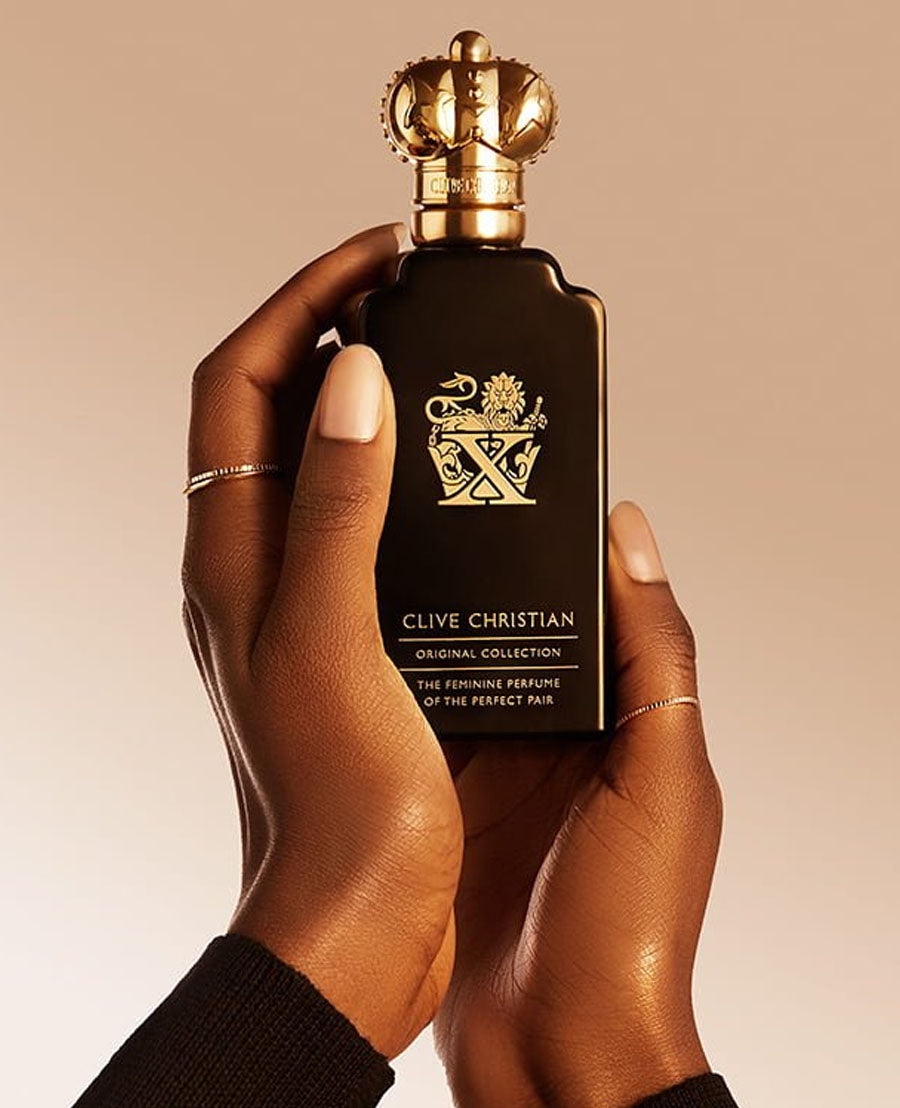 A SYMBOL OF PRESTIGE

As with all Clive Christian perfumes each perfume bottle is topped with the signature crown stopper, a sign of perfume prestige since 1872. These bottles are true statement items symbolic of achievements, recognition, and pride- ensuring a lasting memory which will mark the end of an era and the start of a new journey.