YOUR CART IS EMPTY
Tax included and shipping calculated at checkout
perfume family
INTERNATIONAL
WOMEN'S DAY 2022
Taking place each year on the 8th March, International Women's Day has become a celebration of women and their achievements across the world as we collectively mark the empowerment of females past, present and future.

International Women's Day honours the contributions made by women in our world everyday throughout cultural, political, and economic spheres whilst also marking a call to action to accelerate gender equality. Two themes have emerged for this year's event – "break the bias" and "gender equality today for a sustainable tomorrow".

Having occurred for more than a century, the first IWD gathering took place in 1911 and it has since gone on to become a globally recognised day in the calendar where people come together to celebrate women's achievements, raise awareness about equality, lobby for accelerated gender parity and fundraise for female-focused causes.

This year at Clive Christian we wanted to shine a light on our three feminine perfumes from the inaugural Original Collection. Each has a distinct perfumed aroma that is perfectly unique and embodies what it means to be a woman in today's world. Discover an iconic trio of Feminine favourites inspired by history and reimagined to continue bringing strength and grace to your everyday with every spray of perfume.
EVERY PERFUME IN OUR SELECTION OFFERS A DIFFERENT MEANING AND PERSONALITY, EACH ONE CONVEYING A UNIQUE MEANING AND FORM OF ROMANTIC EXPRESSION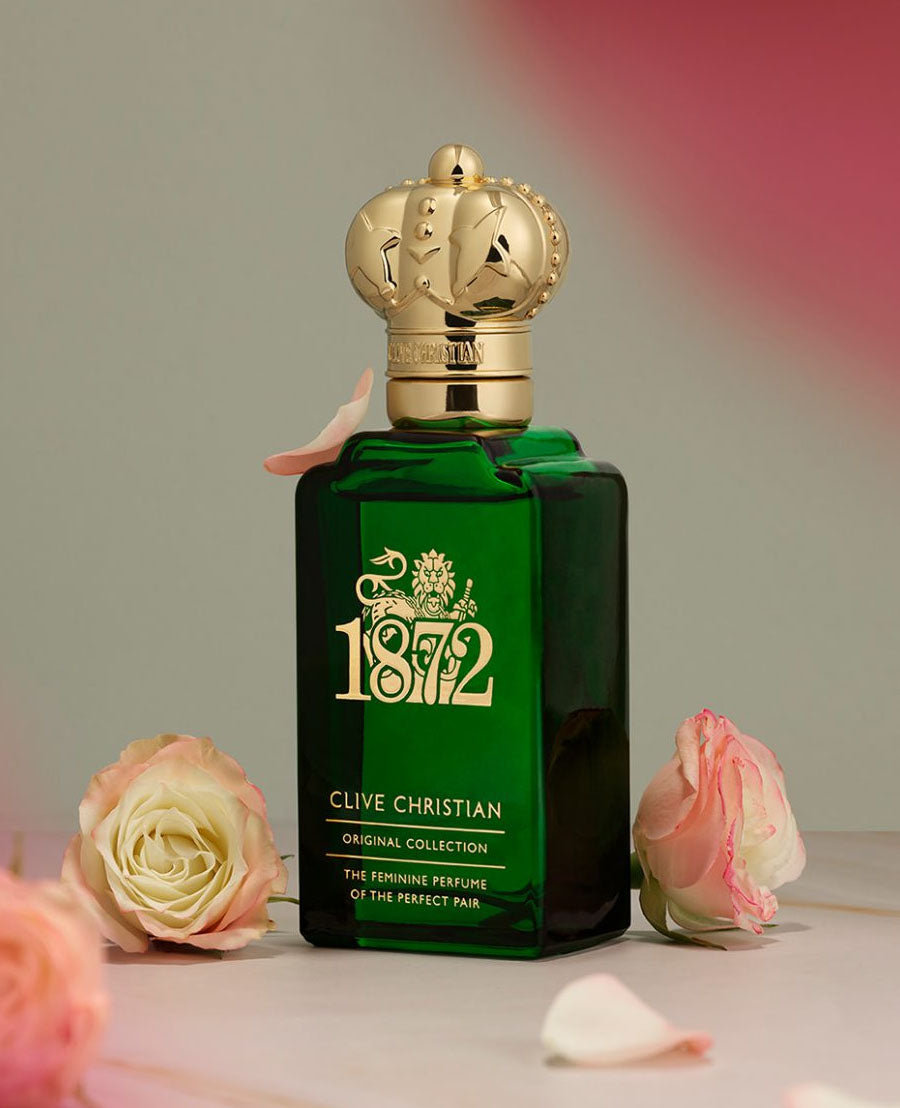 1872 FEMININE PERFUME
Honouring the year our heritage British perfume house was founded as the Crown Perfumery Company, 1872 Feminine is a delightful and uplifting scent.
A floral, fruity citrus that combines clean, crisp top notes of bergamot with a bouquet of Rose de Mai, one of the rarest ingredients in nature, this cloud of perfume notes celebrates the essence of femininity as a beautifully fresh and familiar sensation for the wearer.
1872 was the year in which Queen Victoria gifted her crown to be used by the perfume house, a subtle hint to the strength and independence of feminine royalty.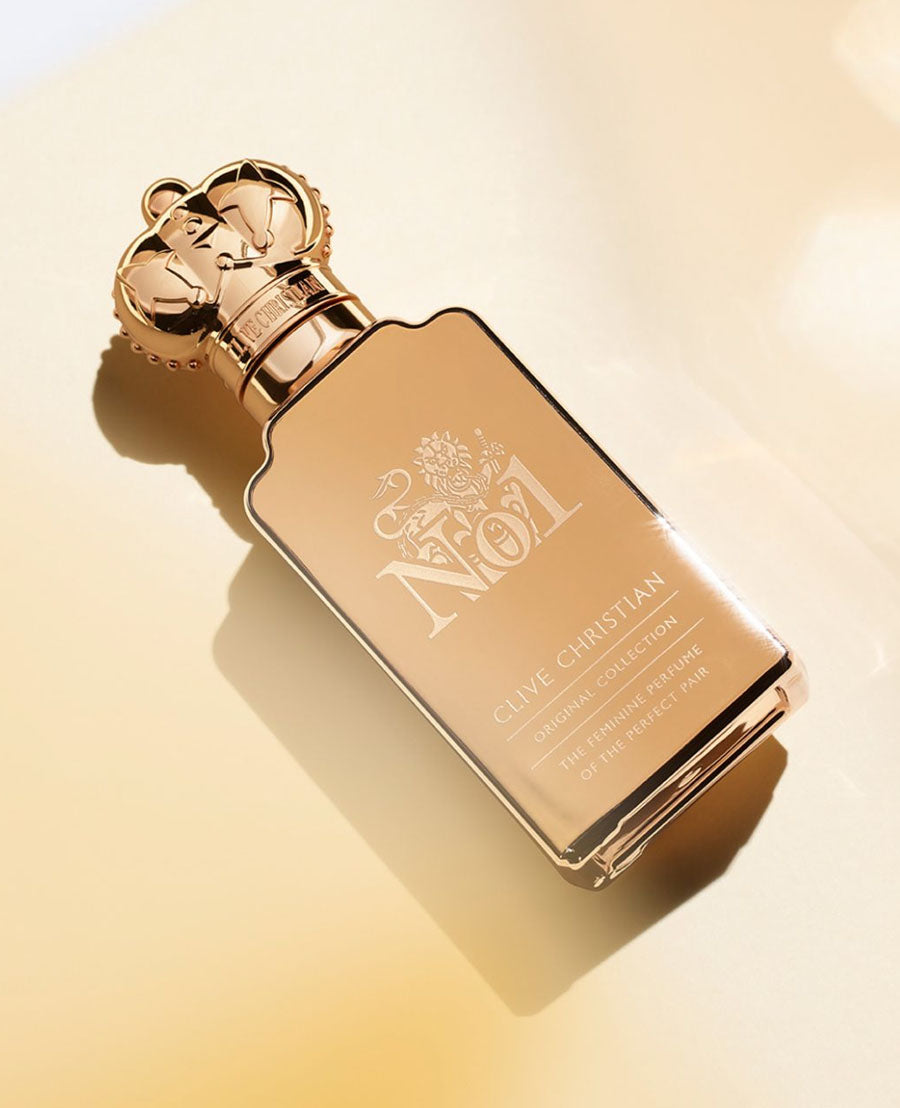 NO.1 FEMININE PERFUME
A bold celebration of excellence, No.1 Feminine is sophistication at its finest.

Much like women the perfumed magnum opus of Clive Christian is filled with the rarest and most exotic qualities that continue to sparkle all day long.

A soft floral, with top notes of Mirabelle plum, white peach and bergamot slowly and sensually unravel to reveal jasmine, carnation and a heart blooming with rose – a flower symbolic of love and beauty.

Travelling far and wide to capture the finest balance of 248 ingredients this perfume encapsulates the wearer in a dazzling haze of luxurious elegance and timeless tenacity. A true veil of femininity.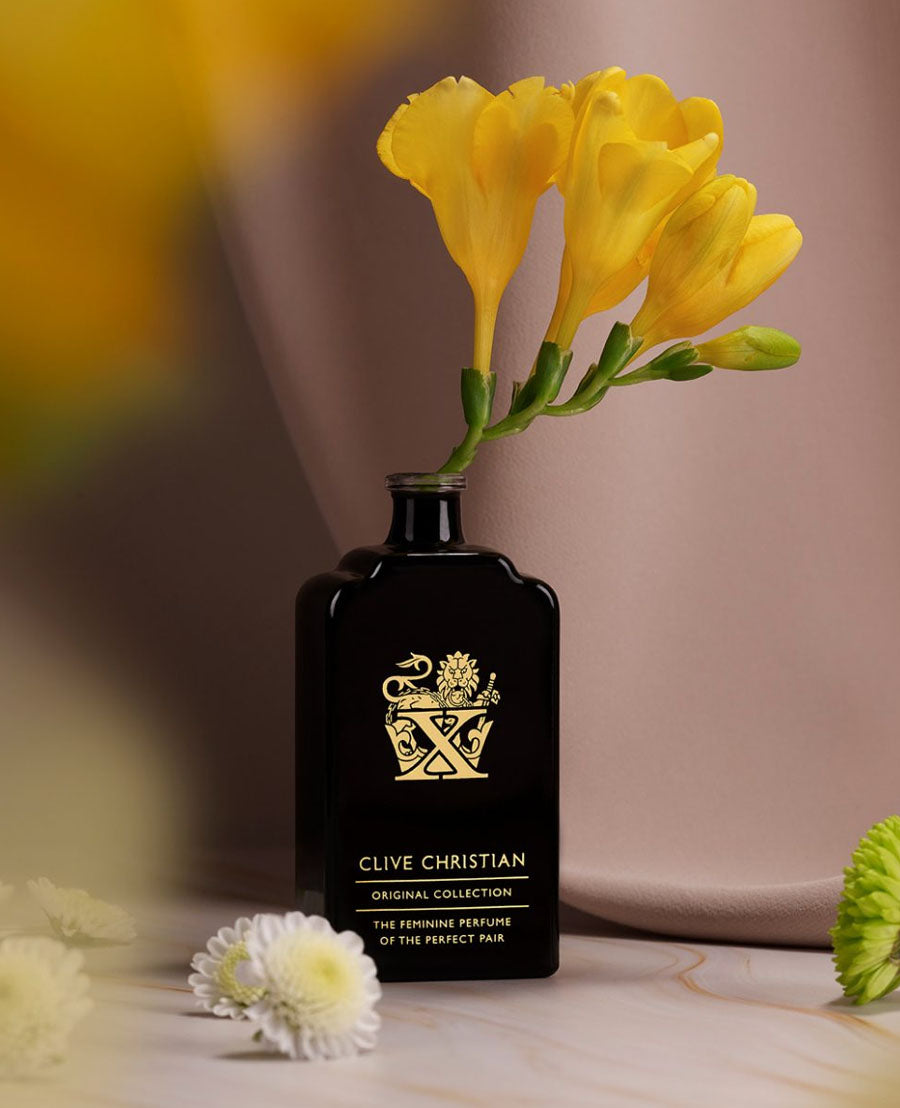 X FEMININE PERFUME
A tribute to exotic romance and escapism.

The seductive aroma of X Feminine is an alluring chypre filled with mystique and elusive charm, reminiscent of ancient rulers and goddesses who embody strength, courage and unwavering passion.

Rhubarb and peach mix with bold strains of mandarin and bergamot whilst jasmine, an ancient symbol of grace and elegance – is combined with rose, orris and lily of the valley and finished with sweet, voluptuous notes of vanilla and cashmere musk for an irresistible warmth.

The ultimate statement for a strong, independent and dazzling woman to wear that is guaranteed to turn heads.